Running on empty…airplane rant. I'm tired…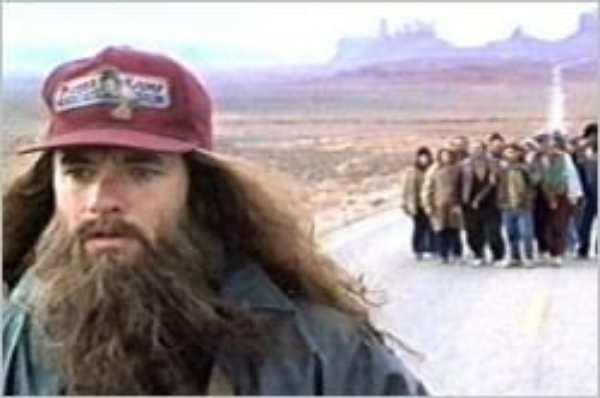 Read it, don't read it, I don't care…just needed to get some things off my chest.
In no particular order of chronology or importance…
Not on the clock, but napping on my flight to Atlanta on a 7am flight seems a little more important right now…especially since I have a whole row to myself.  Let's turn and burn.
EMAIL: mark_filler@hotmail.com
TWITTER: @fillerbuster11
RSS FEED:  http://thefillerbuster.com/?feed=rss
1)       Greetings and salutations.  I wasn't even going to rant.  I have the row to myself and was trying to crash.  But, this fly really, really likes me and keeps waking me up.  Ranting it is I guess.  Damn flies.
2)      Denver has proven to be pretty damn good.  Jacksonville has proven already that they are pretty damn bad.  What does all of this add up to?  A rumored 28 point spread.  That's what.
3)      I think I need another 500 or so people to come and tell me how good Gravity is before I strap in a movie theater seat and put myself through over two hours of Sandra Bullock.  If I go to the theater, my disclaimer is that the first scene is a 13 minute recording and tough to do in film.  Maybe I will be going to see it on big screen.
4)      Josh Freeman selected the Vikings as his team of choice after leaving the Bucs.  $3 million.  Not bad for a guy we said was way overpaid at his previous gig.  Still prorated over $4 million for the year for him.  The Vikings basically now have 3 starter level QB's in their cupboard…and a losing record.
5)      Just not as bad as the Steelers losing record.  Or Giants.
6)      The Dodgers are now up 2-1 on the Braves.  If the Braves lose this series, they seriously have a problem.  It is not like they have even had bad teams.  They have had some really GOOD teams.  And in all that time over the last 25 years, they have ONE World Series to brag about.  Sad.  They are like the unsuccessful version of the Spurs.
7)      Wherever we are flying over right now, I want to go there.  Really cool mini hills all over the place with lots of water.  Hmmm.  Where ARE we flying over?  I think we already flew over the Mississippi.  Anyway.  Moving on.
8)      It is becoming painfully obvious as the days go by that I have a slight man crush on Justin Timberlake.  Mark Wahlberg is happy I moved on.
9)      Here we go.  Just odd mutterings right now, but Brandon Marshall is complaining to the media.  I hope their misery continues.  Between him and Jay Cutler, it could really get painfully good.
10)   If you average 400 yds passing per game and toss 4 TD's each time out also, you should probably be close to in line for a Heisman, right?  Do YOU know who Sean Mannion is?  I didn't think so.  Anyway, I barely have heard of him.  He is lighting it up out there at Oregon State presently and sooner or later maybe people will notice.
11)   Cincy beat New England yesterday.  Here is the thing.  As I said a couple weeks ago about them, Cincy is simply "dangerous."  They can beat anyone out there on a given day, but they are also more prone to losing to bad teams also.  All over the board.
12)   The Broncos and Cowboys game was pretty freaking fun to watch.  Romo pulled a "Romo" after tossing it for over 500 yards, and Peyton did his usual "don't even give me a SLIVER of hope or I will OWN you" thing.  This didn't really even hurt the Cowboys in the standings though, as they have the luxury of playing in the NFC East, where 2-3 leads the division.
13)   I am ready to go on the record and admit that Kansas City is officially good.  Nice on the road win versus the Titans yesterday.
14)   I think I saw a stat that said the Denver-Dallas score was the fourth highest total ever.  Ever?  Really?  Can't be.  Can't look it up right not though.  I am on an airplane.
15)   Picking up WR Terrance Williams and starting him was a good call if I must say so myself.  Good job, me.
16)   I wish I could say starting him was strategic.  It wasn't.  Let's just say my bench is weak to non existent.
17)   I am confused as to how flying to Philly is 3.5 hours, but Atlanta is only 2.5.  I mean, I KIND of get it, but just seems to me that Atlanta should be over 3 hours.  Maybe this guy flies really fast.  Confused.
18)   Thoughts and prayers to Mr. Franchiti.  I can think of lots of things I wouldn't mind having occur to me, but "fracturing my spine" would definitely not be allowed on that list.
19)   I THINK I remember seeing this stat yesterday.  Matt Schaub, underachieving QB from the University of Virginia, has thrown 4 INT's for TD's in 4 games.  Way to go, and Wahoo wah.
20)   I am not sure why I love the running scene so much in Forrest Gump, but I do.
21)   I am writing that Lindsey bought me these DOPE Steelers earphones because I am thinking about them right now and how I forgot my Shuffle.  Ugghhh.
22)   Congrats to Indianapolis.  Sure, they were at home, but that is a VERY good Seattle team they took down yesterday.  Indy was even down early, making it even tougher on themselves.  Solid win for a team just coming into their own right now.
23)   Seattle did something VERY tough to do.  They lost while having TWO 100 yard rushers  Tell your friends.
24)   Jadeveon Clowney is acting strange these days.  He could be frustrated by the team's loss.  He could be frustrated at his no show this year for Heisman.  I wish he would tell us what's up.  Spurrier doesn't look happy.  Bottom line on this though is this.  Clowney won't ruin his draft stock no matter how odd he acts.  He is a beast and will still go #1 as long as he shows up at the combine, acts nicely during his interview, and isn't hurt this year.
25)   Seriously, how am I getting to Brazil next year?  Time is ticking and I need to go.  I have been talking about it long enough.
26)   Do you think that Sean Payton has some job security NOW?  Saints are 5-0 after being undervalued preseason while Payton made his return.  That dude is SET for a while.
27)   Turbulence.  Yay.
28)   I am going to exit stage left.  My heart is not in this thing today, and I might try and get some sleep if that fly is bothering someone else.  Hope you enjoyed.  Will I blog tomorrow?  That is a CLOWN question, bro.  Peace.